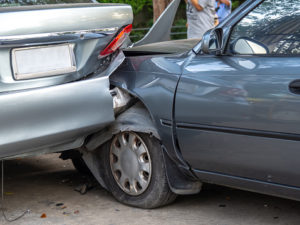 Anyone who has been in a car accident knows the adrenaline rush and panic that can quickly set in -- Am I OK? Are my passengers OK? Is the other driver OK? Is my car OK? These questions rush through your mind in a flash. As you begin to process what just happened, try to stay calm as you take these next steps.
The dos and don'ts after a crash
Legally, the first thing you must do is stop. Do not leave the scene, even if you don't think there is damage or injury. The second thing you should not do is admit fault. If you do, your insurance company may not be able to help you.
Online insurance publication the balance offers the following post-accident checklist for drivers:
Determine the Extent of Damage: Check to see if anyone needs urgent medical care. If you can, try not to move the vehicles unless they are causing a major problem with traffic. If possible wait for the police before moving anything.
Contact the Police: Even in a minor accident, it is important to make sure there is a legal accident report. Read more about how to file a police report when you have a car accident in the article "Your Accident and the Police".
Limit Your Conversation about the Accident with the Other Party: It is important to limit your discussion of the accident and not to admit any fault or liability. You should only talk about the accident with the police, medical professionals and your insurance representative.
Get the Facts of Your Car Accident: This is the part most people know to do but often forget, due to the stress of the accident. It is important to get names, address, and phone numbers of everyone involved in the accident. A description of the car and license plate number can also be helpful, but make sure you also get their insurance company and the vehicle identification number of their car. Don't just assume the license plate number will do because most insurance companies only record the type of car and the vehicle identification number, not the license plate number.
The attorneys at Merriman Legal, LLC, want Ohio drivers to include contacting our office on your post-accident checklist to make sure you know your rights.