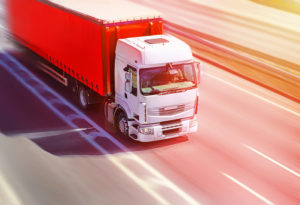 Truck accidents in Cleveland are often among the most serious collisions which occur. When an accident happens and a victim sustains injuries, the victim of the truck accident needs to understand what his rights are to pursue an injury case. One of the most important things which truck crash victims need to be aware of is there are federal rules which can affect how their case is resolved.
Federal Rules Affect Truck Accident Victim's Rights
Federal Motor Carrier Safety Regulations (FMCSRs) affect many aspects of how trucking companies are operated and of how trucking companies do their jobs. These regulations address truck maintenance, driver qualifications, loading requirements, truck inspection requirements, and even the number of hours which truckers can be on duty before needing to take a rest. The rules are safety regulations intended to protect motorists and prevent truck crashes.
This matters because when safety regulations are violated, this can create a presumption of negligence. In a typical injury case when a car accident happens, victims have the legal burden of proving their crash was caused by another driver's negligence if the victim wishes to recover compensation for losses.  Victims may have to convince a jury about what a reasonable driver would have done, and then show how the driver fell short.  When a safety rule is violated and a presumption of negligence is created, however, then the victim only has to convince the jury about the breached safety rule to show the other driver should be held liable.
In some types of accident cases, like drowsy driving claims, it is often difficult to show a driver was negligent because there may not be conclusive evidence the driver was too tired. After a truck accident, however, the victim can point to a violation of hours-of-service rules if the trucker drove for too long.  Because it can be much easier to make a case by showing a violation of FMCSRs, victims need to ensure they are represented by an attorney who knows these federal rules and who can help them to spot violations.
Federal regulations applicable to truckers also affect accident victims in another way. The federal rules make sure there is enough insurance coverage available for victims to get full compensation for truck accident damages.
In Ohio, typically drivers have to buy $25,000 in liability coverage per person and $50,000 per accident. If only the minimum coverage has been purchased, this means each individual crash victim would not be able to get more than $25,000 from the insurer and the insurer would pay out no more than $50,000 per accident no matter how many victims got hurt.  Under FMCSR 387.9, on the other hand, trucks are required to have $750,000 in coverage minimum or up to $5 million in minimum coverage if transporting hazardous materials. There is much more money available to compensate victims of truck accidents thanks to these federal rules.